Your oral health is linked to your general health and wellbeing
At DeCare Dental, we're committed to improving the oral health of our members and raising awareness for oral health. Your oral health is not just about creating that perfect smile, research shows that it is also linked to your general health. So, practicing good oral health should be an essential part of your everyday routine.
This section contains some great oral health resources, like our Oral Health magazines and publications, our Ask the Dentist facility and our Dental Encyclopaedia, which will help you decipher key clinical terms.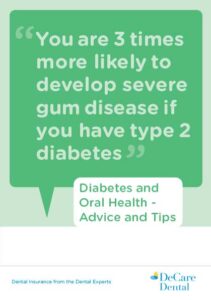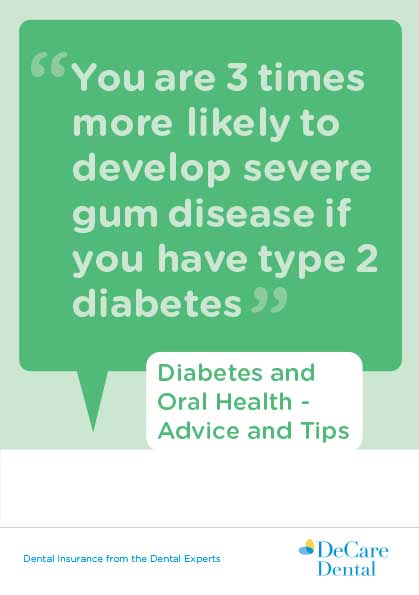 Diabetes and Oral Health – Advice & Tips
Our oral health encyclopedia contains terms you might find helpful while learning about your oral health. Below is a random sample of what we've included!
An illness that comes on suddenly, lasts a short time and may require immediate treatment.
A health condition that develops in adults in which they are unable to produce enough insulin to control the level of sugar in their blood
Describes something to do with appearance and beauty, like a smile. Also spelled esthetic. The aesthetic zone is the area showing your teeth and gums when you smile.
Your Oral Health Questions