At DeCare, we've tried to make our claims process as quick and easy as possible.
Remember, you can claim for your dental expenses, as soon as each course of treatment is completed. No need to wait to the end of the year.
DeCare provides members with two claiming options – members can choose to visit a dental practice that provides a direct payment service to DeCare or alternatively members can visit any dentist and process claims in the standard format.
This means that when a member attends any dental practice on DeCare's Direct Pay Network, they will not need to submit a claim, the dental practice will do this for the member.
Alternatively members can visit any dentist on our dental directory and process claims in the standard format.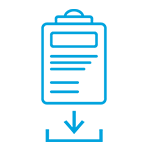 If you are unsure about your level of cover and need advice call our customer service team on 094 937 8608 in advance of commencing any treatment.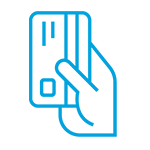 Following treatment, pay your dentist and ask for an itemised receipt.
An itemised receipt will contain the following information:
Tooth Number (& Surface) for Sealants, Fillings, Crown, Repair Crown, Stainless Steel Crown, Root Canal Pulpotomy, Extractions, Bridge, Implant Crowns, Emergency Treatment
Quadrant for Periodontal Treatment
Date of Service
€ Fee for each treatment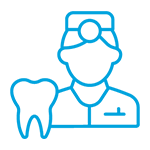 If you require more extensive treatment, your dentist will provide you with your treatment plan, which you can submit directly to DeCare for prior approval. You can email your treatment plan directly to DeCare at
query@decaredental.ie
or you can post your treatment plan to DeCare Dental, IDA Business Park, Claremorris, Co. Mayo.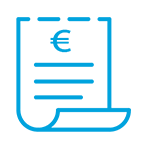 On receipt of your treatment plan, DeCare will confirm whether the proposed treatment will be covered by your policy.
You can submit your claim as soon as a course of treatment is complete.
Claiming options include:
Submit your claim quickly and easily through the DeCare App which is available to download from the App Store and Google Play.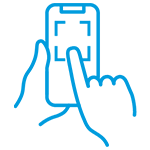 DeCare Dental's online claiming is a service offered to members to provide a fast and secure online claims submission option for members as an alternative to direct pay or postal options.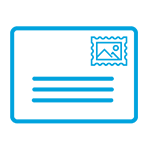 (You can also Pay & Claim by Post – Just pay your dentist as normal and claim back the costs covered by your policy as soon as your treatment is completed. Send your claim form and receipts to us by post to the following address: DeCare Dental, IDA Business Park, Claremorris, Co. Mayo).