DeCare Dental, a specialist dental insurance and oral health company based in Claremorris, has been in partnership with Junior Achievement Ireland since 2014 and has already had almost 40 employees volunteering to deliver enterprise and science programmes, to more than 600 local students in Claremorris, Co. Mayo.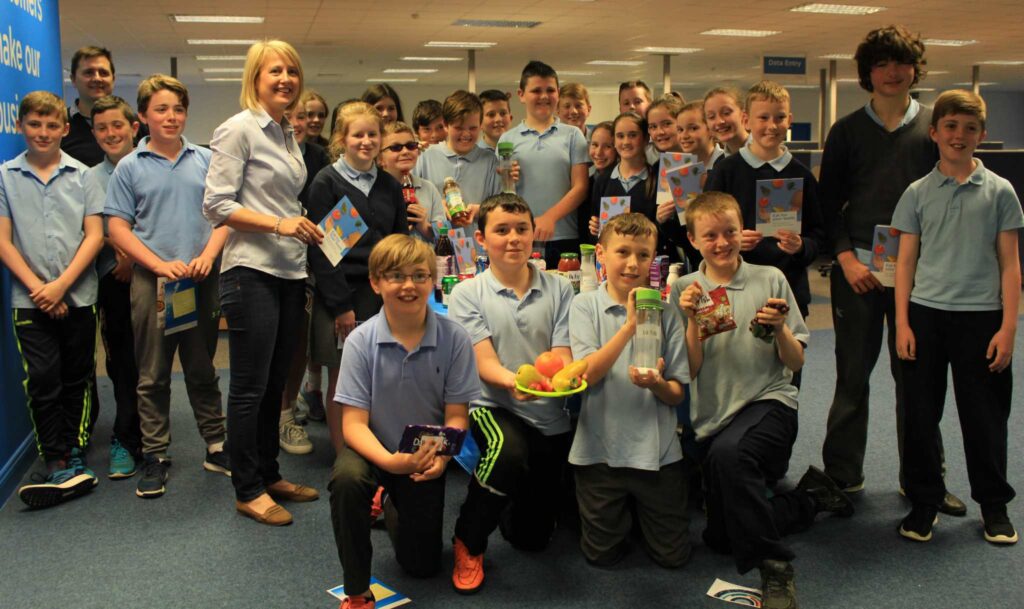 During 2015/16, local students from Ballindine N.S., Gaelscoil Uileog De Burca and Convent of Mercy availed of the opportunity to be involved in Junior Achievement programmes with DeCare Dental volunteers. The programmes delivered by the volunteers ranged from the 'Ourselves' programme for senior infants who enjoyed developing an understanding of helping, working, earning and saving, through to senior primary level students gaining valuable entrepreneurial and STEM (Science Technology, Engineering, Maths) skills, in the 'Our World' and 'Our Universe' programmes.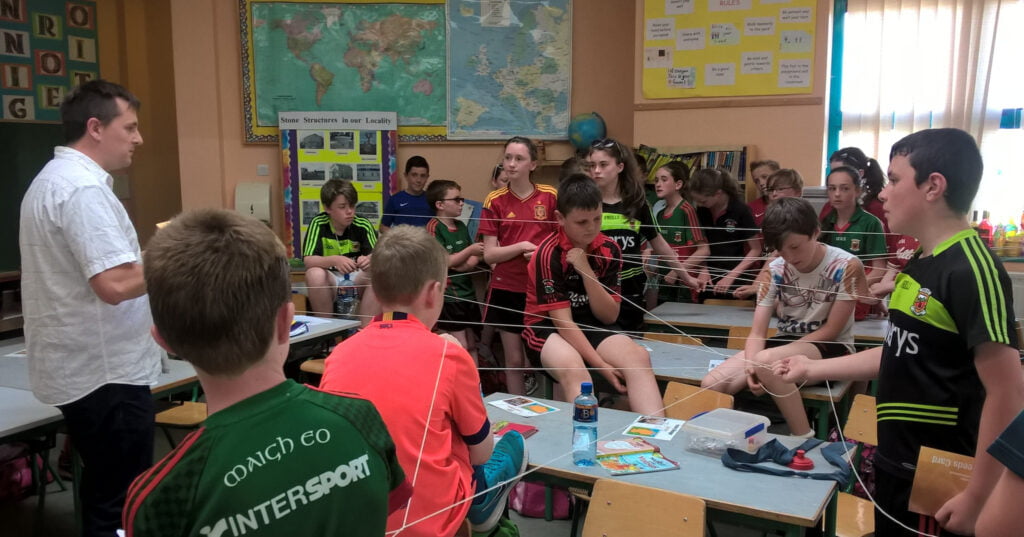 DeCare Dental volunteer, Oliver Devaney, brought the 'Our World' programme to life for Ballindine N.S. 5th & 6th class students when students identified and analysed the skills which are needed in the workplace and were also introduced to the idea of free enterprise and entrepreneurship. Oliver explained that more and more businesses are looking for employees with strong problem-solving skills, good communication skills, effective teamwork skills and the ability to use and understand many kinds of technology. Oliver's visits to Ballindine N.S. culminated in the creation of a 'world wide web' of trade with the students, to provide a visual demonstration of the inter-connectivity of global businesses.
The 5th & 6th class students from Ballindine N.S. were given a real-life insight into work and business on their visit to DeCare Dental's facility in Claremorris. The team at DeCare worked hard to ensure the students learned something valuable from their experience and left the company feeling like they had benefited from their visit. During the visit students were greeted by CEO Maureen Walsh who enlightened them on the dental insurance service provided from their facility in Claremorris and quoted Miguel de Cervantes "Every tooth in a man's head is more valuable than a diamond!"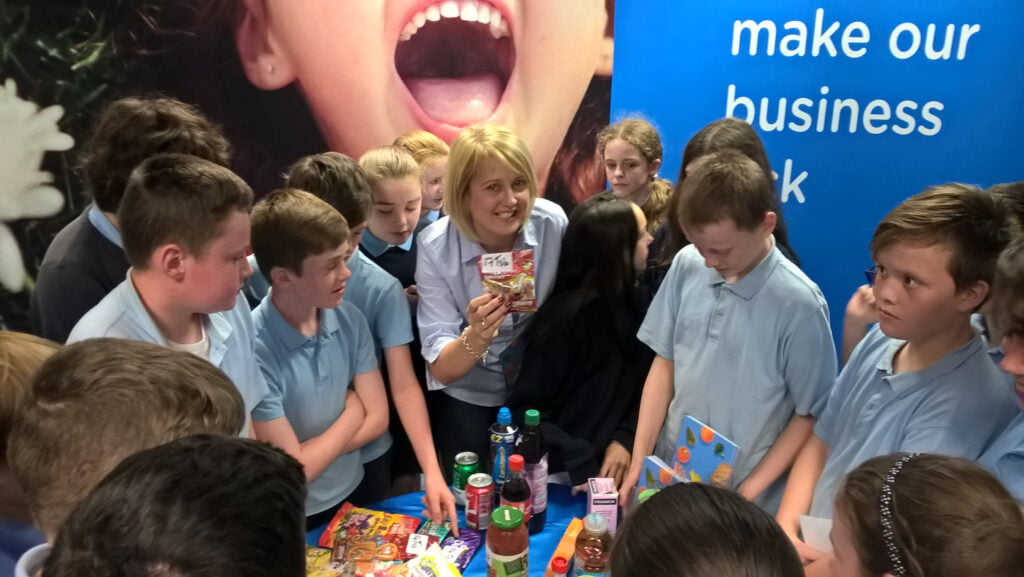 Students were then introduced to HR Manager Mairead Nestor who explained to students about the importance of education and the skills and talents that DeCare Dental look for in potential employees. Dental Nurse Noeleen Lowry also presented to the students about the effect that sugar can have on dental health and demonstrated how to measure the amount of sugar in everyday foods.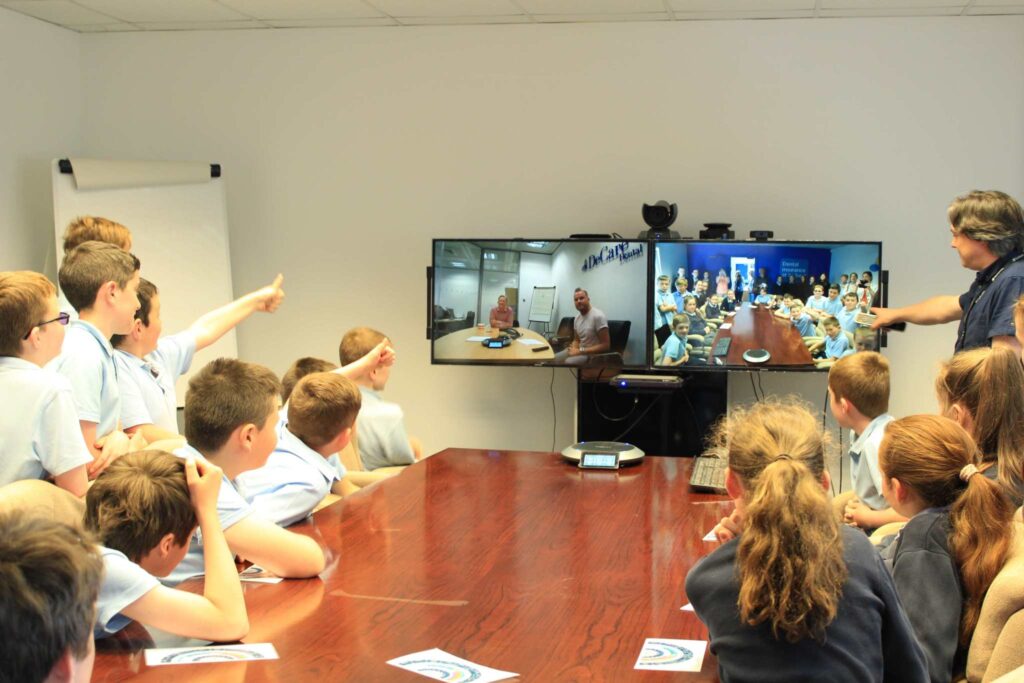 The visit was very informative for the students as they learned some healthy habits for life and also got to see the types of roles that will be available to them in their own local town in the future!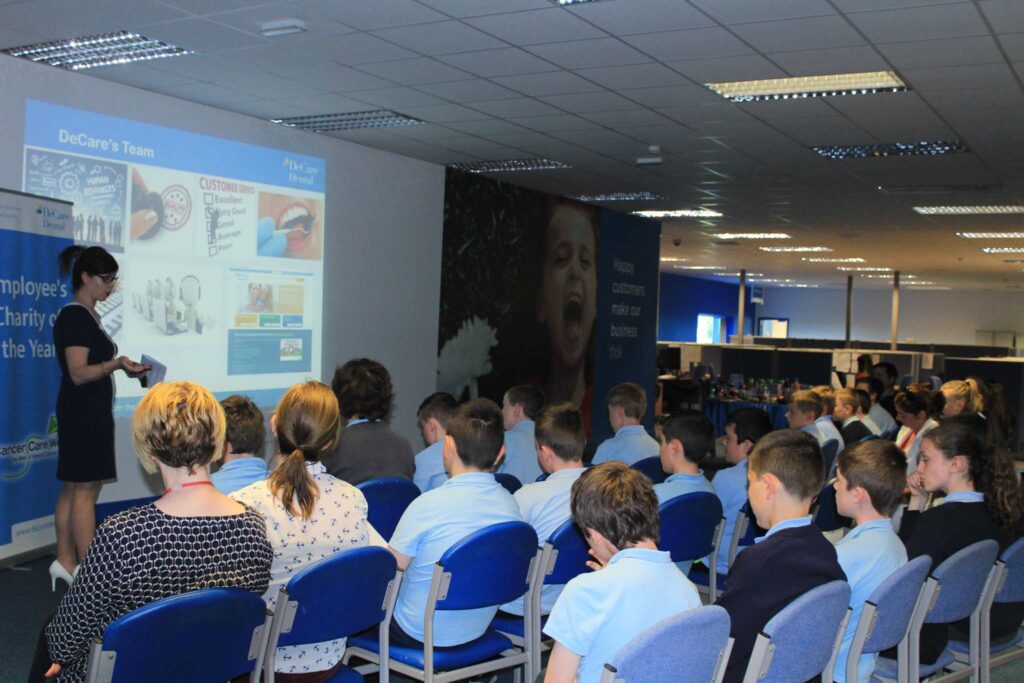 Stephen McHugh, principal, Ballindine NS commented: "We were extremely fortunate this year to be chosen to participate in the Junior Achievement programme. As part of the programme we had a number of volunteers from DeCare Dental who delivered a range of programme to the children. They year, as part of the fifth and sixth class programme, students were invited to visit the DeCare Dental facility. This was a wonderful experience for the children as they gained an insight into how a business is run and the skills they need to become a part of such a business."
Junior Achievement teaches young people about the world of work and specifically targets those at risk of early school leaving. Junior Achievement annually supports 66,000 Irish children, from junior infants to leaving certificate, in schools throughout the country. It brings enthusiastic business volunteers from local companies into the classroom to run enterprise programmes motivating and inspiring young people to value education and equip them with the skills the need to succeed at school and in life.