Since 2014, DeCare Dental has proudly worked in partnership with Junior Achievement Ireland, where our employees volunteer to undertake education programmes in local primary schools. JAI is a leading non-profit organisation which focuses on entrepreneurship education. It encourages young people to remain in education by helping them develop the skills they need to succeed in a changing world.
The concept uses the skills, experiences, knowledge and passions of DeCare Dental staff to teach educational modules to children within their community. Junior Achievement programmes for primary students encourage active and collaborative learning, foster creative expression, innovation, risk-taking, enquiry based learning and other key life skills. The employees of DeCare Dental that teach such programmes have a worthwhile role to play in the lives of young people in their locality, which is fulfilling and gratifying for pupil, teacher and volunteer.
32 DeCare Dental employees have volunteered with Junior Achievement Ireland since the partnership began in 2014. Over the last academic year (2017-2018), 6 DeCare Dental volunteers inspired and motivated 186 students in 4 Mayo based schools. Each of the programmes involved 5 learning modules lasting 40 minutes. By the dedication of our volunteers these programmes have proven a resounding success.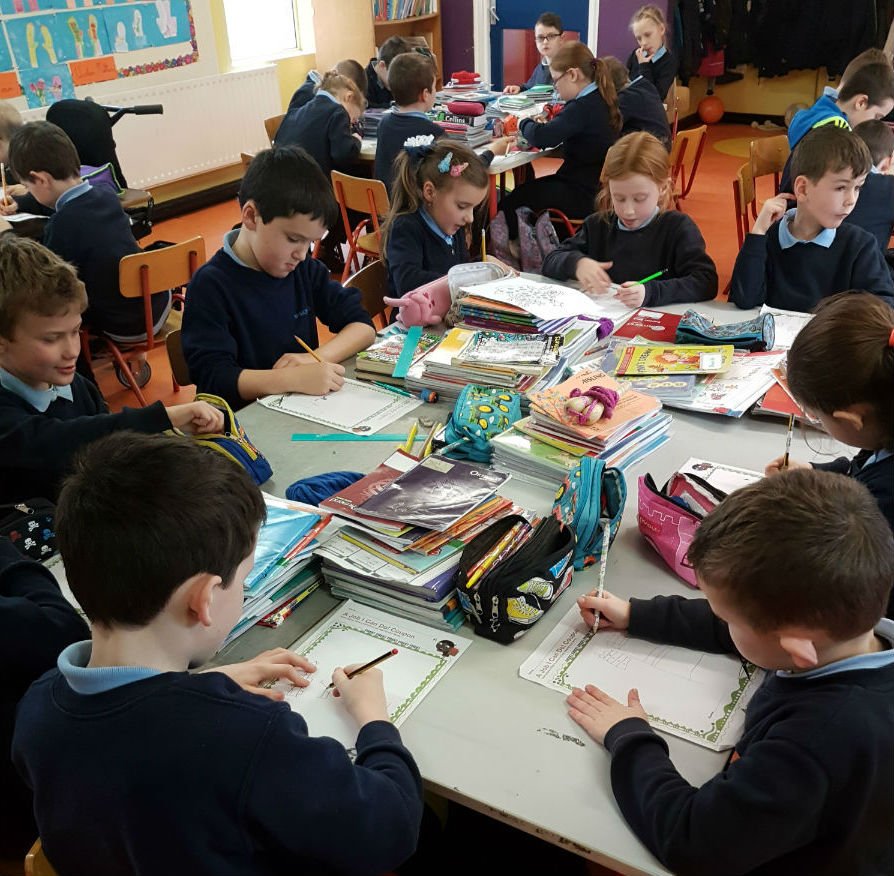 Since the partnership commenced, feedback from the participating schools has been overwhelmingly positive. Ellis Clarke a teacher from Barnacarroll NS was enthused with the contribution of DeCare JAI volunteer Anne Marie Mulkeen "My students really enjoyed and benefitted from their JAI experience. Our volunteer Anne Marie was very good, she was great with the pupils and the children responded well to her. They really enjoyed her visit each week!" While pupils from the local Convent of Mercy NS were equalled pleased with DeCare Dental volunteer Paul Topiol "I liked learning about starting our own business. I enjoyed the fun learning games we did in teams with Paul and learning about the SMART way to shop."
The programmes taught by DeCare Dental staff include Our Universe, Our City, Our Community, Our Families, Ourselves, Our Nation, Our World and More than Money. These modules show young people the vast array of opportunities there are for them to use their talents, imagination and creativity when they grow up. It guides and assists pupils to reach their best potential in life. By supporting Junior Achievement Ireland, DeCare Dental is encouraging the youth in its area to make a worthy contribution to society in the years ahead.
At the recent presentation of certificates to our Junior Achievement Ireland volunteers – Maureen Walsh, DeCare Dental Managing Director expressed her continued admiration for the work of Junior Achievement Ireland and its volunteers from this company "You are brilliant, JAI is a wonderful programme, I hope that you realise how much the kids look up to you. You have taken time out of your career to work with kids and schools and that so important for society, not to mention that you are building a future talent pipeline for DeCare."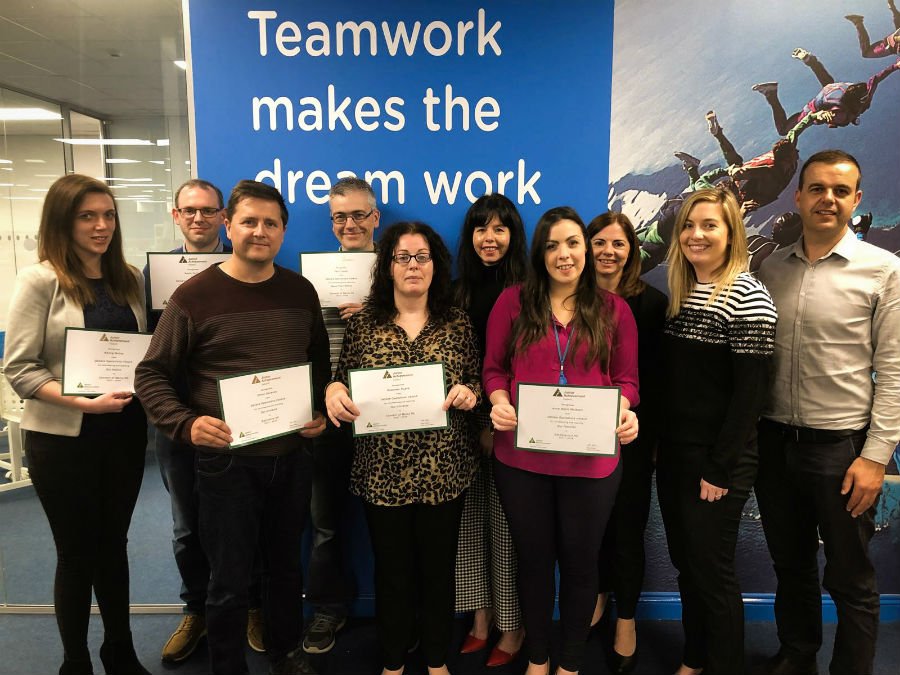 DeCare Dental would like to congratulate all volunteers who taught JAI programmes over the last academic year. Well done to employees – Anne Marie Mulkeen, Aisling Molloy, Pual Topiol, Rosaleen Ruane, Oliver Devanney and Kevin Fenton. DeCare would also like to pay sincere gratitude to teachers and pupils of the following schools that took part – Barnacarrol NS, Convent of Mercy NS Claremorris, Ballindine NS and St. Patricks BNS Castlebar. For more information about the exceptional work of Junior Achievement Ireland visit www.jai.ie. DeCare Dental Insurance Ireland looks forward to inspiring more young minds over the next academic year.