Here are our top 5 Oral Health tips to help you maintain a good Oral Health routine.
Visit your dentist twice a year for your check up and clean. A handy tip is to book your next appointment after your current one.
Brush your teeth twice daily.
Use a pea-sized amount of fluoride toothpaste.
Change your toothbrush every 3 months. Bacteria love toothbrushes so it is vital to buy a new soft toothbrush or change the head on your electric toothbrush after 3 months.
Clean your tongue. It is just as important as your teeth and gums.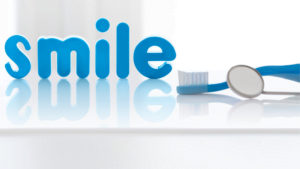 World Oral Health Day
World Oral Health Day takes place on Sunday, March 20th 2022.
This year's theme is 'Be Proud of your Mouth' and the FDI are asking everyone to take meaningful action to help end the neglect of global oral health.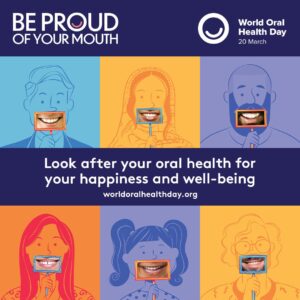 This year, help us spread the word to encourage as many people as possible to look after their mouth and protect their quality of life. Because an unhealthy mouth not only impacts general health but it can have a severe impact on people's emotional, social, mental, and overall physical well-being.
Dental Insurance from the Dental Experts
Protect your smile today with great value Dental Insurance.
All of our plans are based on our Healthy Smiles approach, which promotes regular and sustained preventive care by providing 100% cover for examinations, cleanings, and x-rays.
Our Level 2 Healthy Smiles plans have additional cover with 70% cover for fillings, extractions and treatment of gum disease.
Our Level 3 Healthy Smiles plans have additional cover with 60% cover for root canals, crowns, veneers and more.
Our Level 4 Healthy Smiles plan has cover for orthodontic treatment, subject to terms and conditions.