Choosing the Right Toothbrush
Why not make tooth-brushing time a fun time. There are so many brands of toothbrush available in many different colours, shapes and sizes; some even have musical timers to ensure correct length of brushing time. Here are some tips to help you make the right choice: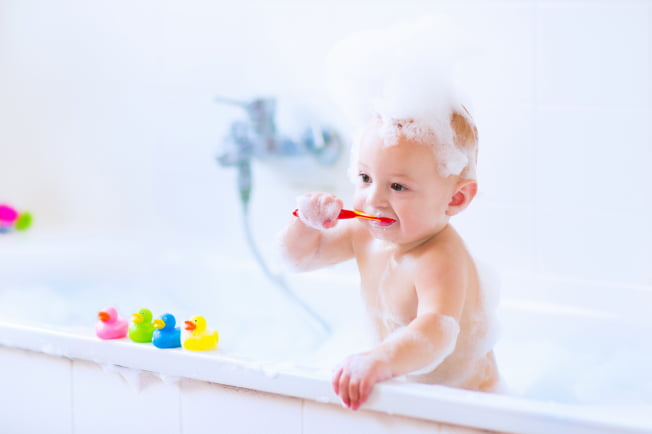 Choose a child size toothbrush with soft, round-tipped, nylon bristles. Stiff or sharp bristles can injure gums and wear down tooth enamel.
Choose a size and a shape that is comfortable and lets your child reach every surface of every tooth. A small compact head is best.
Replace your child's toothbrush when the bristles look bent or worn, usually every two to three months or more frequently if your child wears the bristles more quickly.
Bring your child with you and help them select their own tooth-brush. A brightly coloured ʻfun' toothbrush may encourage your child to brush.
Electric tooth-brushes are becoming very popular with children and are very effective. Ask your dentist for advice about choosing the correct one.