Don't let the sugar crêpe up on you!
Pancake Tuesday 2023 takes place , Tuesday, February 21st, and is celebrated with stacks of pancakes/crepes drizzled in delicious sauces and toppings.
Pancakes do not have to be topped full of sugar, they can be filled with healthy savoury goodies (ie: vegetables) or topped with yogurt and fruits.
What effect does our favourite pancake toppings have on our Oral Health?
We are all very aware that eating sugar too often can cause tooth decay. We need to be aware of the sugar we consume with our pancakes to avoid an unwelcome trip to the dentist in a couple of weeks.
Pancakes alone are 'relatively' tooth-friendly, however less can be said for their toppings.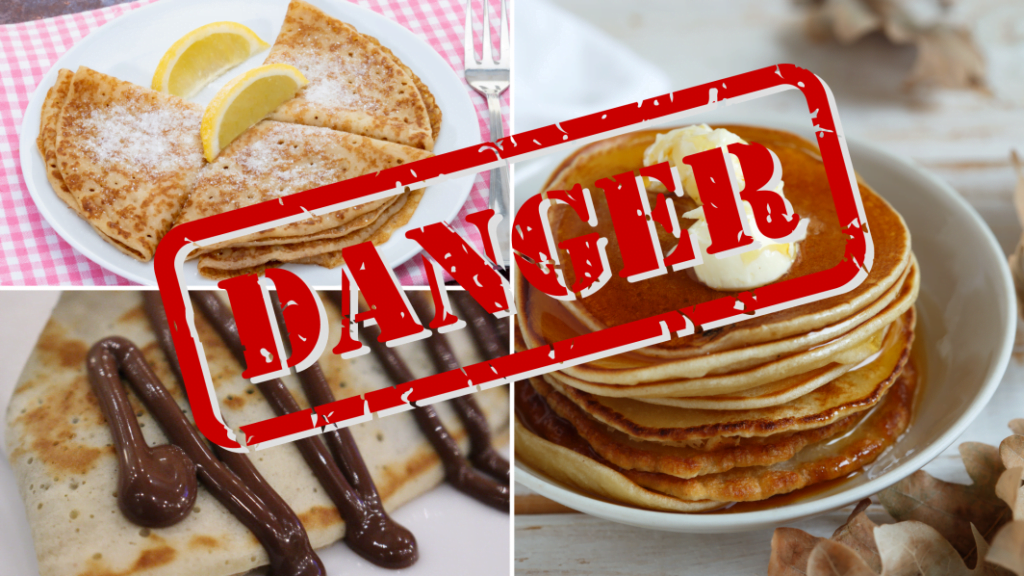 Lemon and Sugar: The most popular pancake topping worldwide. Some may say the 'best of both worlds' – sweet & sour. However, this combination is one of the WORST for our teeth. The high acidity levels in lemons combined with sugar can cause a deadly attack on our teeth through dental erosion and tooth decay.
Golden/Maple Syrup: Just one bottle of this syrup can contain up to 2/3rds sugar and it sticks to our teeth long after eating it. A prolonged sugar attack on our teeth is very bad news!
Nutella: A growing favourite in many households but be warned, there is a lot of sugar hidden in a jar of Nutella. Shockingly, more than ½ the jar is pure sugar, which is terrible news for our teeth and oral health.
A delicious alternative 'sweet' topping is a mixture of plain yogurt and some fruit.
Flip those bad habits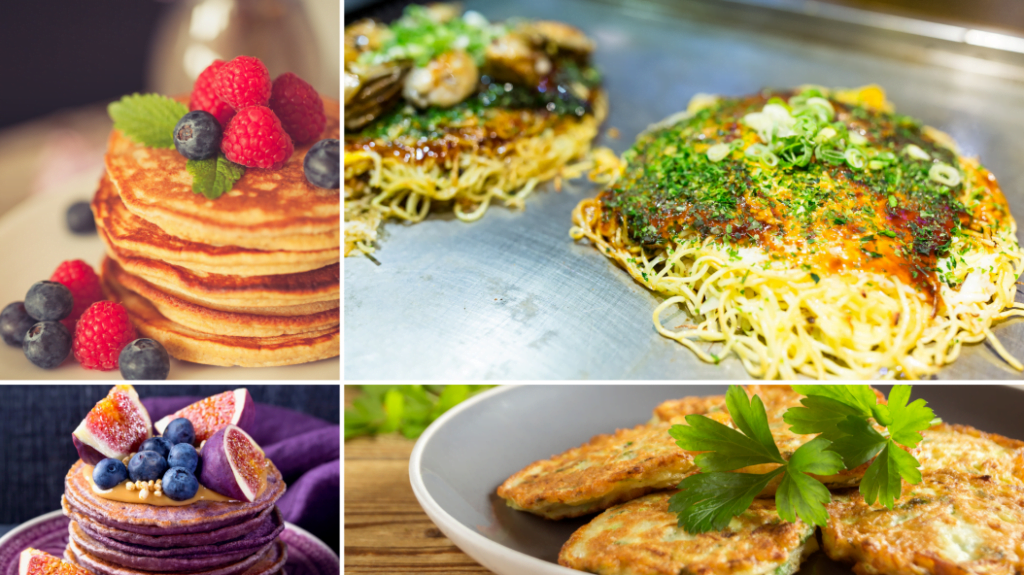 Savoury: Although sweet toppings are the most popular choice, a mixture of vegetables (ie: spinach, mushrooms, tomatoes etc..) along with cheese and ham are some favourite toppings for those who prefer something a little less sweet, while still taking part in the tradition of including pancakes in their diet on Pancake Tuesday. This combination is a fine choice for your Oral Health and your waistline too.
Damage to your tooth enamel can last long after high sugar foods are consumed so brush your teeth 1 hour after your pancakes, to get rid of excess sugar.
Enjoy Pancake Tuesday responsibly and spare a thought for your teeth and gums on the day!